Website Design & Development
Website Design & Development for new WordPress websites, development of new features on existing websites, website migrations, content and design updates, and security & performance improvements.
Read More
Website Design Examples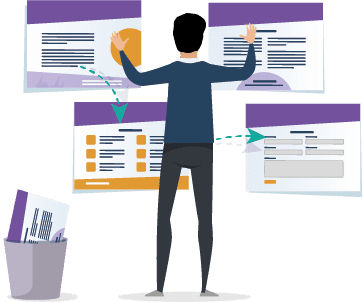 Branding & Identity
Identity and logo design for new and existing organisations to ensure best and lasting impressions on your customers, and consistency across all forms of media.
Read More
Branding & Identity Examples
Design & Print
Print is a bit 'last year', isn't it? On the contrary, if you use print alongside online marketing, you will make a far bigger impression that those that just use online. Leave a folder or brochure with your customer, create consistent online and print touches, and improve your sales and retention.
Read More
Design & Print Examples
Website Hosting
Specialist WordPress managed UK website hosting, and non-WordPress hosting; secure, fast, flexible, backed-up, and monitored!
Read More
WordPress Maintenance
We'll keeping your software up to date with the latest security patches and features without you lifting a finger. Read about our plans and bespoke service agreements.
Read More
Support & Training
Dedicated, local, fast and responsive support for your business and marketing. Read about our support plans and service agreements to make sure your business has access to all the expert knowledge and assistance it needs.
Read More
Search Engine Marketing
We're here to help you increase your online visibility and drive traffic to your website, both organically and through targeted, paid, advertising. We can provide one-off research, or ongoing management and optimisation plans.
Natural SEO
Paid Search Marketing
Email Marketing
Before you hit unsubscribe move on! Email marketing is about so much more than special offers, we're here to help you nurture your leads and customers, and communicate with your target market. From ad-hoc campaigns to multi-year automated nurturing email journeys! Tempted, aren't you…
Read More
Opus Nebula
SiteBites have been our website provider for a number of years now and have helped us with a variety of projects both big and small. They were a huge help when we were setting up our first website and have been critical in the development of our newly launched website.
James and the team are all very friendly and experts when it comes to WordPress, web design, hosting and SEO. They are always happy to answer any questions you may have and will explain in clear English some of the more complex aspects of website development.
The SiteBites team are a pleasure to work with, provide a very professional service and are able to produce fantastic websites. Definitely recommended!
Review posted on Google
Unit 23 Space Business Centre, Molly Millars Lane, Wokingham, Berkshire, RG41 2PQ, UK.